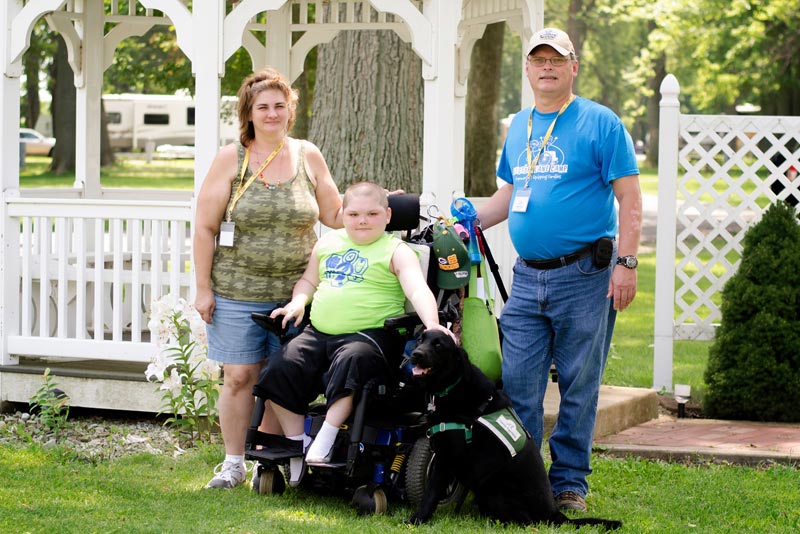 Your family desires to feel love and acceptance.
At Victory Lane, families with a heart to understand are trained to support your family.
How does a Victory Lane camp experience help your family find the lifelong supportive friendships you deserve?
Connect
Create connections through conversations with people who understand your family's dynamics.
Camp
Enjoy a 4-day family camping experience where every activity can be adapted to include your child with special needs.
Community
Become part of a community that supports each other long after the camp weekend is over.
2022 Camp Dates
New Families
Wednesday, June 22nd - Sunday, June 26th
Wednesday, July 20th - Sunday, July 24th
Cornerstone Campground
(75 W County Road 500 S., New Castle, IN 47362)
"I made more friends at camp than I have in the 10 years I've been alive." -Liam, Victory Kid
Victory Lane has been connecting kids with life-long friends since 2013.
It takes just three easy steps to connect your family to a community that cares.
Step 1
Clear the dates on your family's calendar. We want your entire family at every a camp session so you don't miss any of the fun.
Step 2
Camp costs $600 for your entire family (2 adults and 3 children). If you would like to explore fundraising options, email Natasha at

[email protected]
Step 3
Complete your family's application and pay the $100 non-refundable deposit to reserve your family's spot at camp.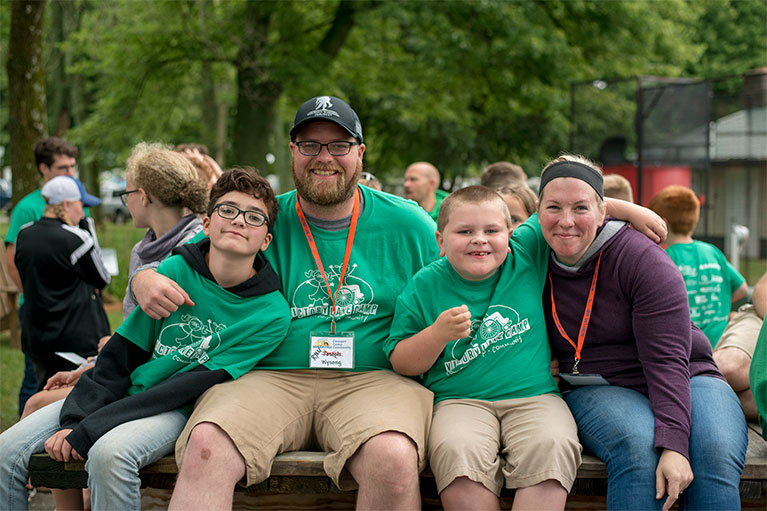 We know the pain and loneliness that raising a child with special needs can create.
"No matter what your disability is, they make every effort for each child to feel like part of it. There was no standing off to the side." -Jennifer, Victory Mom
Beauty in the Unique– Saje's Story
Confusion, fear, heartbreak… these are just some of the emotions Sandra felt watching her young daughter Saje lying on the hospital bed. Sandra recalls seeing Saje's legs quiver from the testing and manipulation, feeling unsure of what the future would hold. The doctor quickly diagnosed Saje with cerebral palsy, and an uphill battle began, complete with doctor visits and therapy appointments.
Fast-forward several years… Saje is a bright and active eleven-year-old. She is a talented artist and enjoys coloring, drawing, and playing with sidewalk chalk. She also has an athletic side and loves kicking a soccer ball around the backyard. When she's not outdoors, she can be found with her nose in a book, quickly absorbing the pages.
What sets Saje apart is that she performs these activities while using walking assistive devices. Her balance is a bit wobbly at times, but she doesn't let that stop her. Saje's determination is one of her strongest qualities.
"We've never been to a camp for her disability," Sandra explained. "It's really nice that everyone here gets it. Everyone here understands. Many times, we will be in a pub-lic place and people stare or walk right in her way… not here. Everyone is so welcoming and helpful."
Victory Lane's summer session is a time when families can feel welcomed and loved, but most importantly- included. Sandra and Saje felt this inclusion immensely during their week at camp. Next summer they are really looking forward to returning and connecting with the friends they made.
"Saje has a disability- but things like this make us feel so, so blessed," Sandra expressed. "What Victory Lane does for kids is wonderful."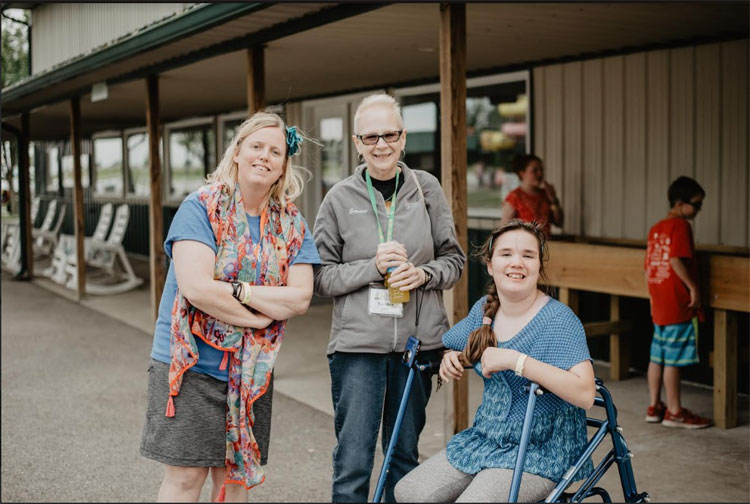 Complete the application today and introduce your family to a community that celebrates the beauty in your uniqueness.
Sign up now to receive monthly inspiring stories.