Growing Families Stronger Together
You want to provide your kids with meaningful summer experiences. But before you know it, summer is over and you spent most of your time apart, weighed down with activities and work.
What if you could spend time together, volunteer together, and connect with families who have kids with disabilities? What if you all participated in a Christian service opportunity that changed your family forever?
Victory Lane provides Christian mission trips for families who are looking for volunteer opportunities to serve together. Each family receives training that helps equip you for working with kids who have disabilities. This training also helps you grow together as a family.
New Families
Wednesday, June 17—
Sunday, June 21, 2020
Cornerstone Campground
(75 W County Road 500 S., New Castle, IN 47362)
$500 for a family of five.
$50 each additional child.
Returning Families
Wednesday, July 8—
Sunday, June 12, 2020
Bradford Woods
(5040 Sate Road 67 N., Martinsville, IN 46151)
$600 for a family of five.
$50 each additional child.
* Families attending the June camp at Cornerstone Campground must provide their own tent or RV for camping. The campsite is included in the camp fees.
What is involved with becoming Victory Partners and what do Victory Partners do at camp?

The first and most important function you have as a Victory Partner is building relationships with families of children with special needs. (Victory Families). This is done in a variety of ways...
Connect! We build a lot of free time in our camp schedule to allow plenty of time for Victory Partners and Victory Families to get to know each other. Creating connections through conversations leads to on- going friendships like the one between the Miller and Youngquist families. "I love what being friends with the Millers has taught me. Doug and Brenda are truly an inspiration to me, and I cherish the friendship we have" noted Tiffanny Youngquist
Camp! All activities at camp are for the entire family. We encourage Victory Partners to participate in fun, family activities during a 5-day camp experience. You will also get to help and encourage Victory Families to participate as well. We teach and empower Victory Partners to adapt any activity or environment to the needs of their assigned Victory Family. If this seems overwhelming don't worry, a therapist is always close by to assist.
Community! Build a community that supports each other long after the weekend is over. When the Clemens family signed up as Victory Partners, they appreciated the intentionality involved with building relationships through a camp experience. "I loved being associated with a family, having a specific role, finding the fellowship and building community," expressed Kristina Clemens.
In addition to building relationships, Victory Partners can expect to be asked to help set up and clean up after activities and meals. Victory Partners will also actively participate in campfire activities which may include skits, building campfires, running sound and video equipment or helping with s'mores.
Join the many other families who are raising compassionate kids through their involvement with Victory Lane. We can't wait to talk with you about this opportunity. Please reach out to Tiffanny Youngquist, Victory Lane's Assistant Director, for details about our upcoming camps.
Why choose a Christian missions trip with Victory Lane?
| Most Christian mission trips | Victory Lane |
| --- | --- |
| Require expensive travel costs | Minimal travel investment |
| Only for older teens and adults | Designed specifically for the whole family volunteer together |
| Passports and vaccinations may be involved | Located in the US, we only require a background check for safety purposes |
| Costs exceed $2,000 | Total Family expenses around $600 |
| Do not always see results of serving | Involves ongoing relationships with people you meet at camp |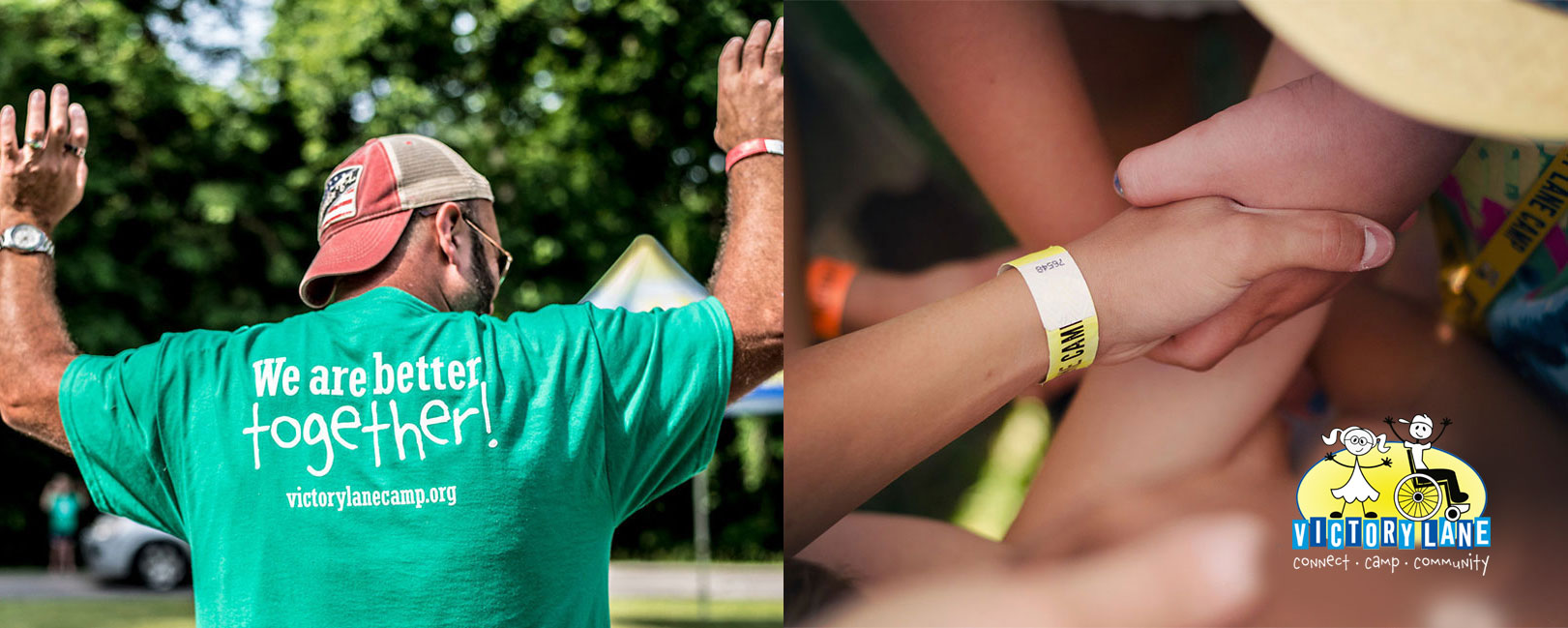 What are other parents saying about volunteer opportunities with Victory Lane?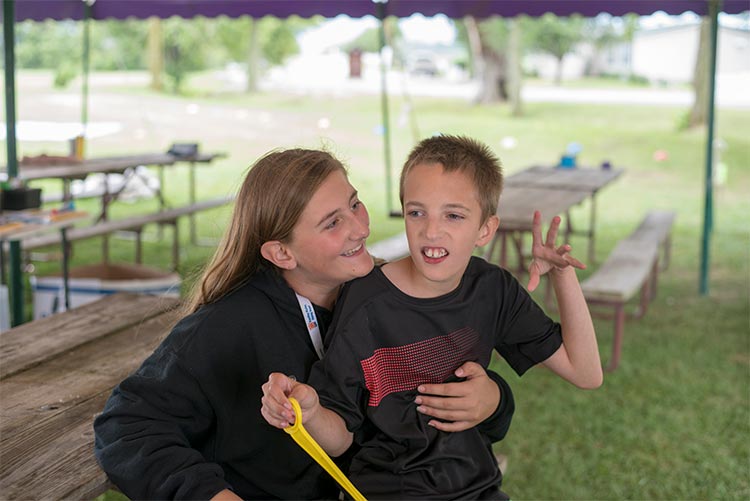 "It changed the way my kids look at people with disabilities."
- Ashley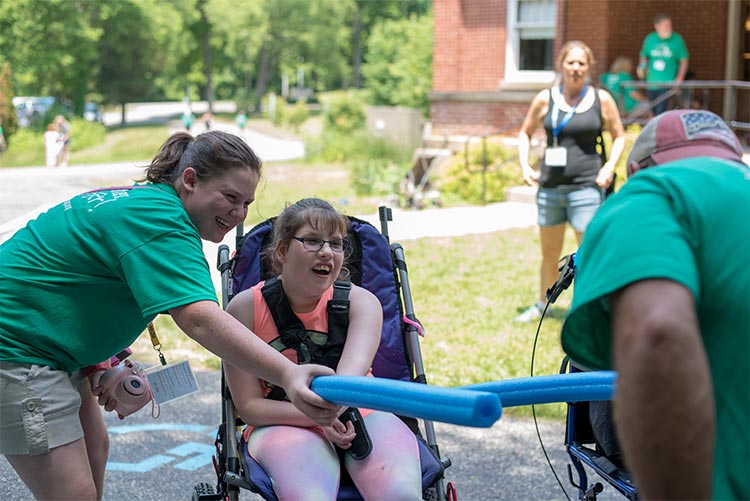 "It's so easy to get caught up in being all about ourselves, so the best remedy for us was serving as a mission family."
- Carmen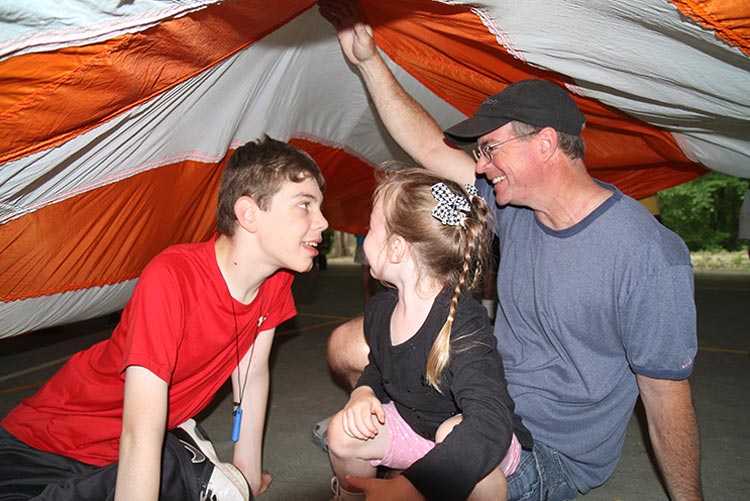 "I didn't know Victory Lane was something my family needed until we joined this community. Now I know what we were missing."
- David